Hearts & Noses Hospital Clown Troupe is grateful to the dedicated foundations and individual donors whose contributions make it possible for us to visit more ill and disabled children in our partner hospitals throughout Greater Boston every year.
Your dollars will make it possible for us to:
Visit more children at the bedside at our partner hospitals, Boston Medical Center, Spaulding Rehabilitation Hospital, Franciscan Children's, Floating Hospital for Children at Tufts Medical Center and MassGeneral Hospital for Children;
Provide professional training to more clowns to grow our Troupe;
Expand our programs at our partner hospitals and beyond; and
Add new training possibilities through both national and international hospital clown programs.
By letting each child choose how to engage and play, we empower hospitalized children and open the door to healing.
Thank you for making a difference to more children and families.
If you would prefer to donate by mail, please print our donation form here.
Hearts & Noses Hospital Clown Troupe is a 501(c)(3) non-profit corporation.
Donations are tax-deductible to the extent allowed by law.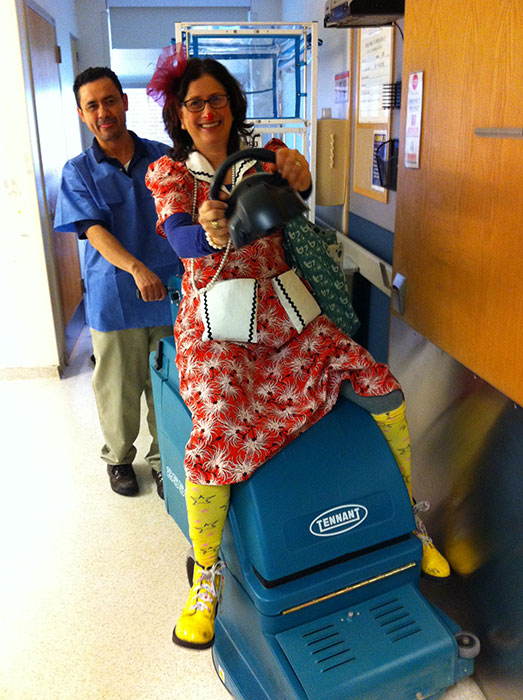 The families at Franciscan Children's always look forward to visits with the Hearts & Noses clown troupe! The clowns bring laughter and joy to the patients they see. They remind children and families to play, have fun and make everyone feel special.
Kristen Hildreth, MS, CCLS
Certified Child Life Specialist
Franciscan Children's