Boogle
Favorite Travel: Swimming under the ocean with fish and ships
Favorite Activity: Peanut Butter and Jelly
Favorite Food: Cotton Candy Burgers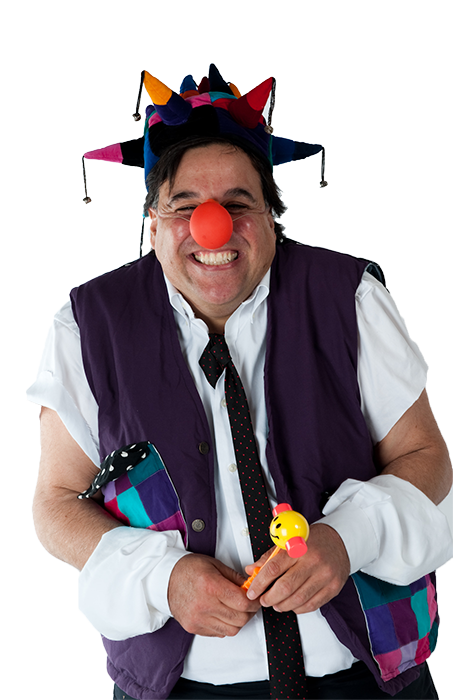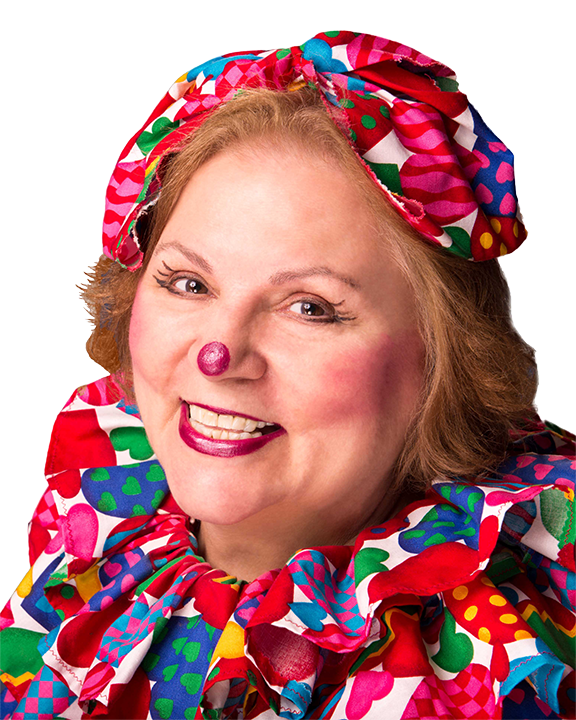 Cheeky
Shoe Size: One foot long and five toes wide
Most a-peel-ing fruit: bananas
Favorite View: You!
Cupcake
Motto to live by: Always eat dessert first!  Especially CUPCAKES!
Why do I love CUPCAKES so much? Because it always starts a CELEBRATION!
Let's PARTY!!
Favorite flavor cupcake: Sunshine cake with fluffy Rainbow frosting and tons of shiny sprinkles!
No calories … of course!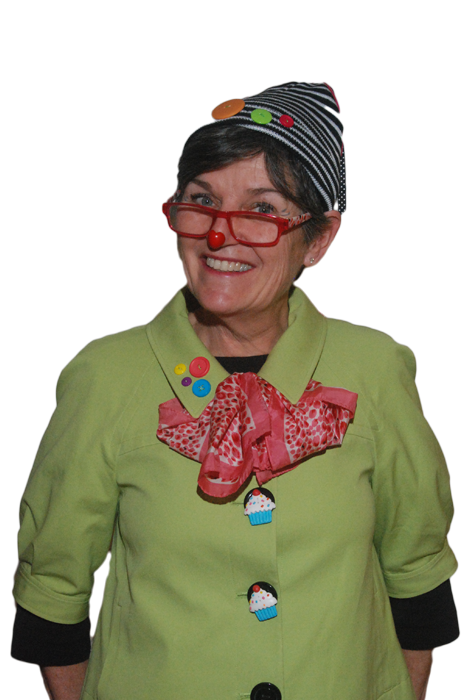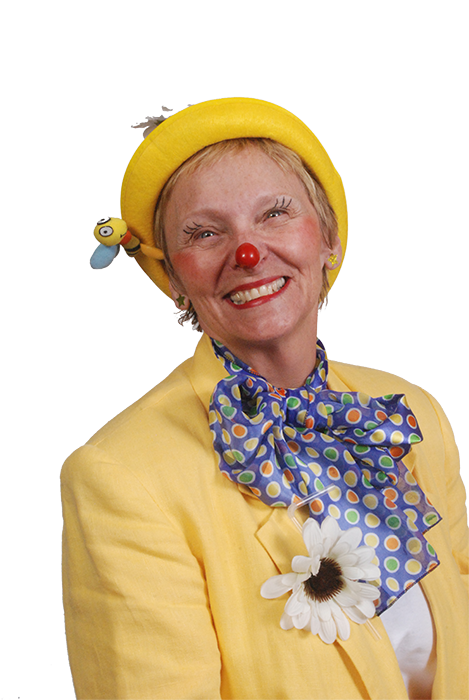 Dottie
Favorite Clothes: My yellow hat with a daisy and a bee and polka dots because it is full of happy thoughts
Favorite Color: YELLOW!
Favorite Activity: Laughing with you
FiFi
Favorite Pastime: Giggling
First thing I put on when I wake up each morning: My Smile! (It fits me just right!)
I am happiest when: I am with you!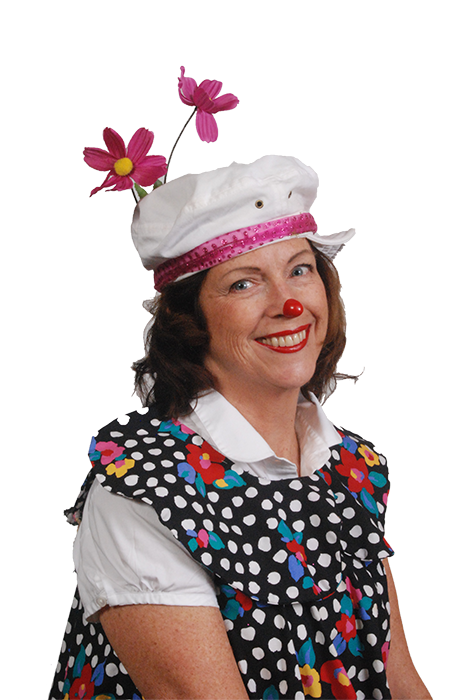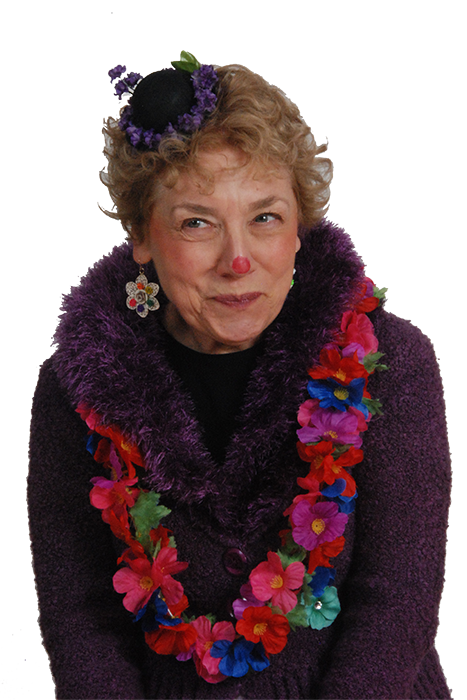 Fleurette
Name: Flurette – 'cuz I love to smell the flowers along the way
Favorite Color: Purple – Symbol of magic and mystery
My wish for you: Hope everything's coming up roses!
Frizzle
Best Friend: Ralph the Bird
Shoe Size: 48
Favorite Food: Chocolate Cream Dog Fur
Favorite Activity: Singing in trees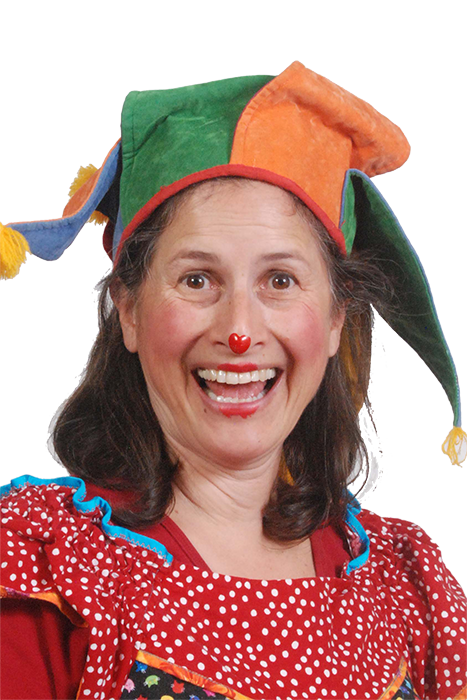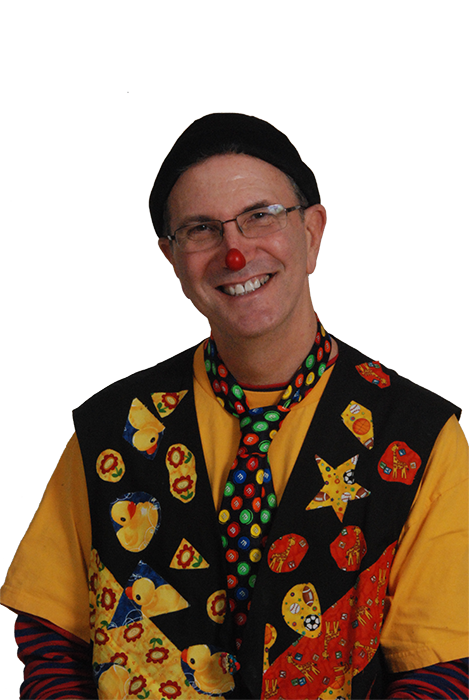 Fuddles
Pet: Clown fish!
Favorite Sound: Laughter
Favorite Food: Chocolate soup with chocolate crackers
Gabby
Name: Gabby – because I love gabbing with YOU!
First thing I put on each morning: My Happy Face!
Favorite place: My Magic Storytelling Carpet
Favorite word: Ishkabibble! (it works every time!)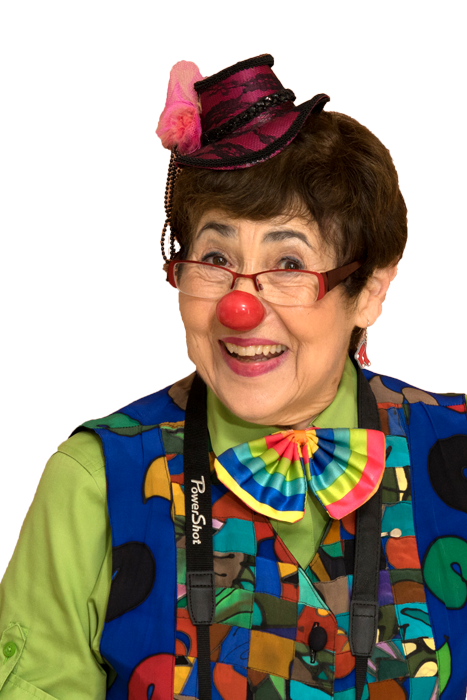 Happy Heart
Favorite Food: Fried fresh fish, fish fried fresh, fish fresh fried
Favorite Drink: A cup of proper coffee from a copper coffee pot
Favorite Music: Danny Drummer drumming on dandy drums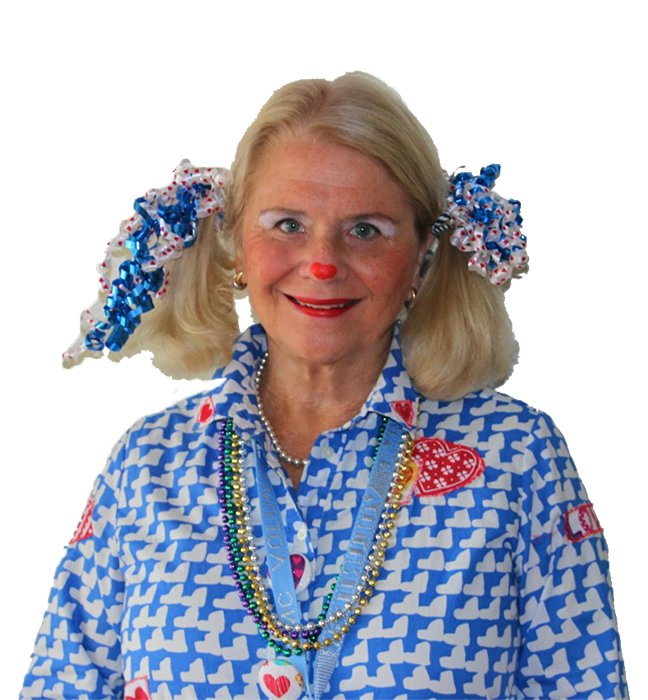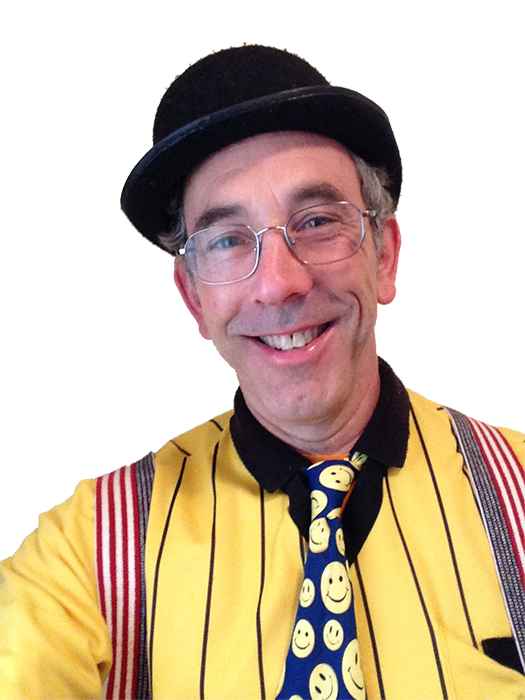 Juggles
Pastime: Juggling and magic
Astrological Sign: Capricorn the goat
Favorite Color: Jello
Hidden Talent: Can wiggle ears
Pockets
Favorite Animal: Kangaroo (love the front pocket!)
Favorite Activity: Watching my pockets
Favorite Time-piece: Pocket Watch
Favorite Food: Gum Drops & Peanut Butter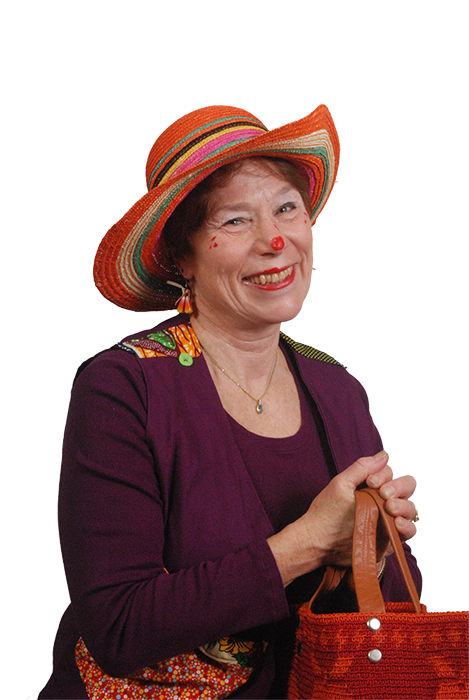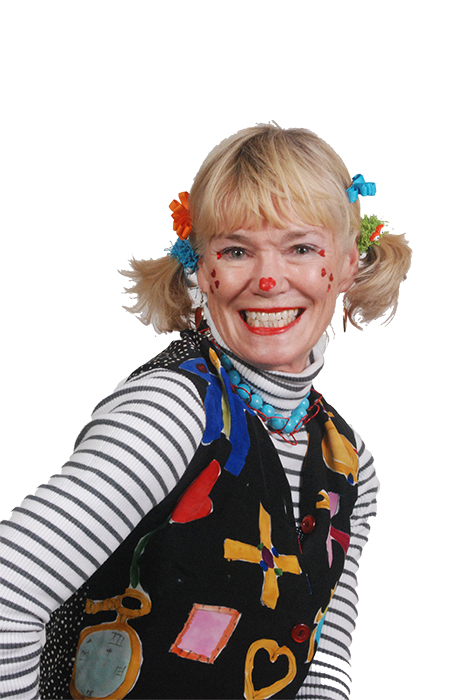 Sweet Nose
Best Sport: Head Bouncing
Favorite Activity: Smelling the roses and looking for sweetnoses
Favorite Food: Marshmallow Soup
TicToc
Name: Tic Toc – because I always have time to play
Best Friend: You
Shoes: One right, one left
Smile Schedule: When awake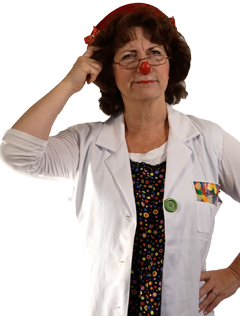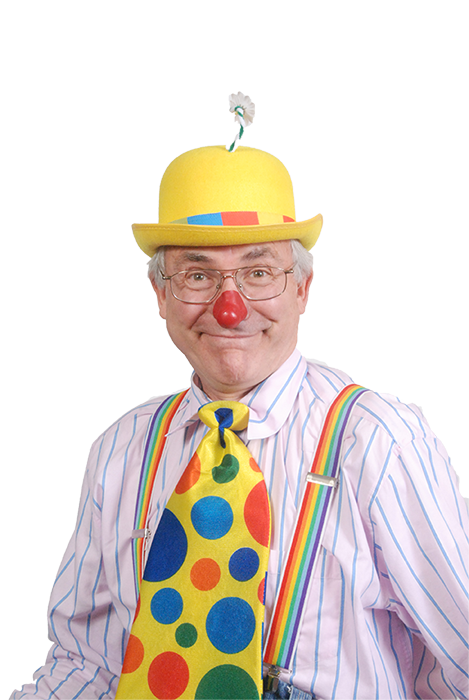 Toodles
Favorite Food: Oodles of Noodles
Favorite Pet: Poodles
Best Trick: Triple backward dipsy doodle with a backhanded off-the-wall loop de doodle
Tweedles
Favorite Song: Over the Rainbow
Known For: Giggling
Vital Statistics: Alive
Secret Admirers: Minnie and Mickey Mouse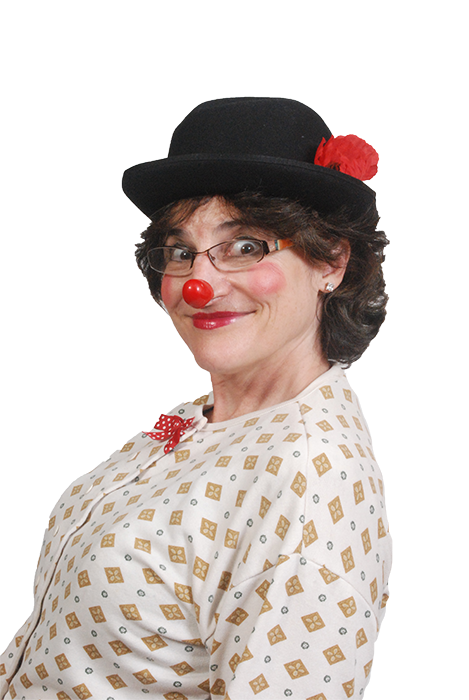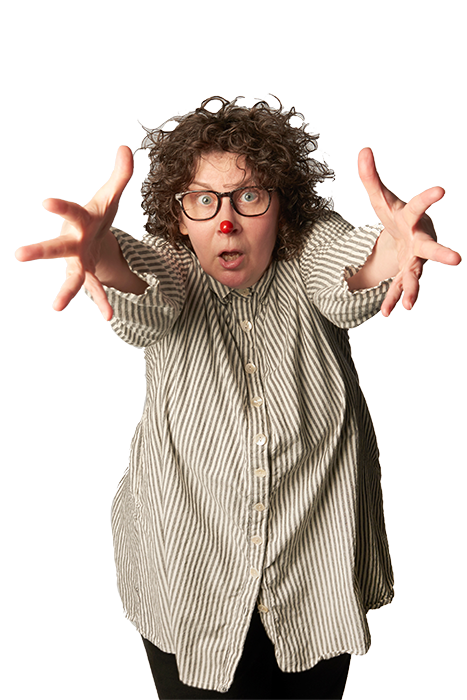 YoYo
Favorite color: Blue-green-yellow-red-purple
Special talent: Forgetting the words of every song I know…
Favorite saying: S'up?
Secret Admirers: Minnie and Mickey Mouse
Warmly Remembering Our Friends...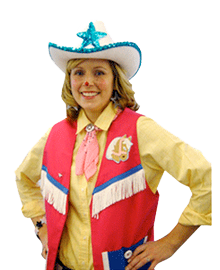 Dusty Star
Hometown: Star Mountain
Horse's Name: Fred
Enjoyed: Counting stars, campfires, marshmallows and horsing around with Fred
Fairy Wings
Favorite game: Catching rainbows
Wing speed:  Faster than a hummingbird
Best friend: Tinkerbelle
Favorite food: Daffodil and honey salad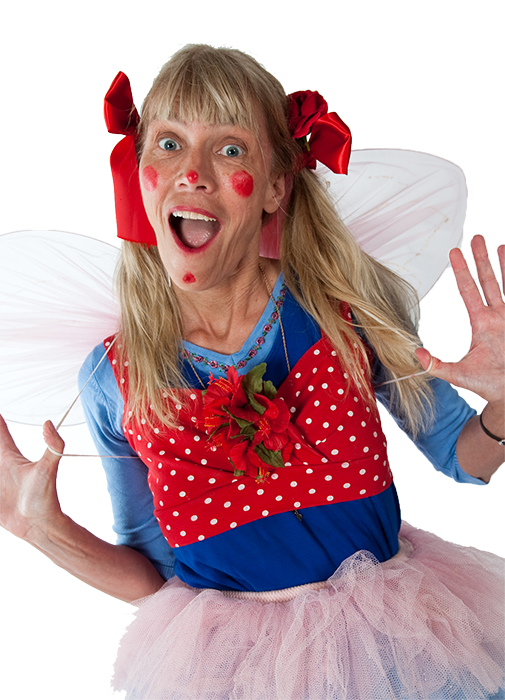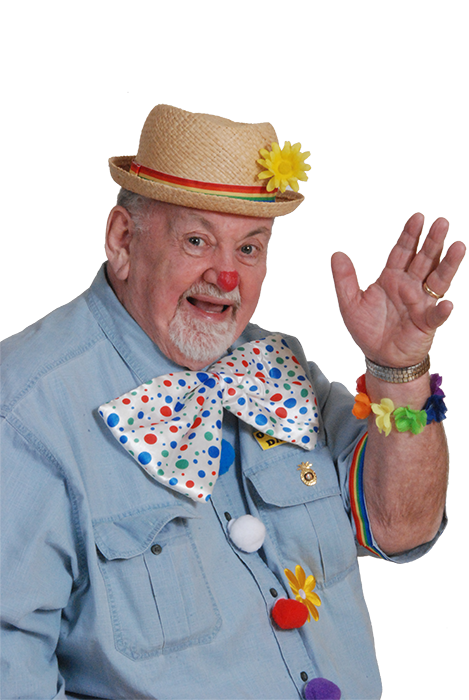 OOPS-cee-Day-zee
Favorite Activity: Laughing
Favorite Color: Plaid
Favorite Food: Dehydrated Watermelon
Favorite Sport: Feet Ball