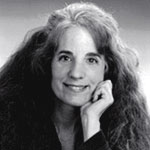 After a life-changing trip to Russia with Patch Adams, Troupe founder Jeannie Lindheim came back to the U.S. committed to bring the light and love of the Clown World to children in the Boston area.   In 1997 Jeannie founded Jeannie Lindheim's Hospital Clown Troupe, which was renamed Hearts & Noses Hospital Clown Troupe in 2006.   As Jeannie already had extensive experience in improvisation, theater and training, Patch Adams had planted the seeds of his inspiring work in fertile soil.
Jeannie's extensive experience includes teaching for over 30 years at many educational institutions including University of Massachusetts – Boston, Harvard University Law School (Theater in the Courtroom), Boston University, Boston College, The Boston Conservatory, Lyric Stage, Wheelock College, Lesley College Expressive Therapies Graduate Program, Antioch College, American University, and George Washington University.  She has given workshops at the Educational Arts Association National Convention and at the JFK Center for the Performing Arts in Washington, D.C.
She has acted professionally and studied at Boston University; the Royal Academy of Dramatic Arts in London, England; New York's Herbert Berghoff Studio; and the American Conservatory Theater in San Francisco. She holds a Master of Arts from the University of California and a Masters of Fine Arts from Brandeis University.
Jeannie offers a workshop to physicians called Special Connections: Communicating with Patients with life-threatening Illness. She teaches the workshop at Harvard Risk Management Foundation, at Boston hospitals, and around the country.