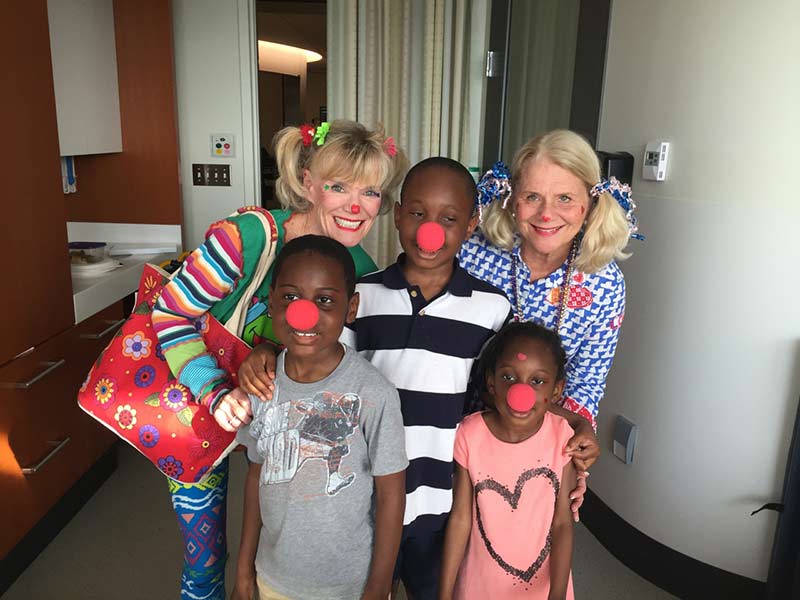 Hearts & Noses Hospital Clown Troupe is specially trained to engage, empower and give choices to children in a medical environment.
Every year our clowns visit more than 2,500 hospitalized children, infusing hope into the toughest moments for both the children and their families.
Our clowns are volunteers that receive extensive professional training in the delicate art of engaging children in the hospital. In contrast to the stress of dealing with medical care, this type of clowning helps the child feel constantly engaged, thereby opening the door to healing.
We invite the child to interact with us in all sorts of ways, such as supplying the magic word to do a magic trick or directing a "clown symphony."
Founded in 1997, Hearts & Noses has 21 volunteers who receive professional training in doing improvisation-based, child-centered, hospital clowning.
The Troupe has formed special relationships with nationally recognized hospitals, Boston Medical Center, the Floating Hospital for Children at Tufts Medical Center, Franciscan Children's, and Spaulding Rehabilitation Hospital, where we clown regularly.  We also participate in many related parties and events for children who are ill.